The Forum Pitch Semi-Final
3 February 2022 @ 12:00 pm - 2:00 pm
Hey Canada, The Forum Pitch is here!
The Forum is hosting the sixth annual Pitch Semi-Final event and we want you to join us!
It's free, virtual, and taking place on Thursday, February 3, 2022, from 12pm – 2pm PST // 3pm – 5pm EST.
We had 313 applicants to The Forum Pitch this year, and we're thankful to have had the support of The Forum Pitch Community Panel in making the difficult decision to select the 12 Semi-Finalists you'll hear from on February 3.
What will happen during the Semi-Final event?
The 12 Semi-Finalists – a group of Canada's most promising women entrepreneurs – will share their impactful business visions.
Join us in cheering for them as they pitch for a chance to move forward to the next round, where they'll be pitching to receive $25,000.
Three Finalists will be selected to move on to The Odlum Brown Forum Pitch Finale.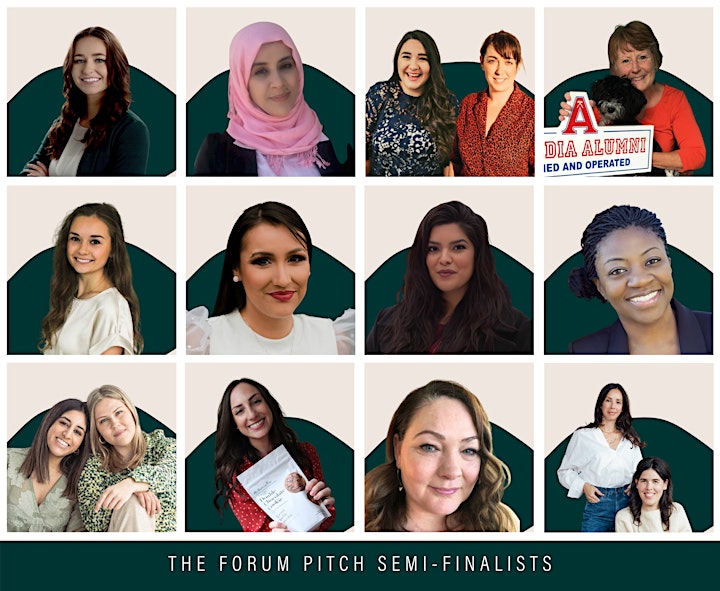 Who should attend?
Whether you're an aspiring entrepreneur, looking for inspiration as you scale your business, or just want to hear from some of Canada's greatest up-and-coming business leaders—this event is for you.
Do I need anything?
This event is free and virtual. That means you can attend from anywhere, as long as you have an internet connection!
If you want to jot down your learnings as the Semi-Finalists share their pitches, we'd also recommend bringing a notebook.
Tickets:
Individual Tickets – FREE
Consider adding a DONATION to The Forum to your registration
$20+ donations are eligible for a tax receipt
$500 supports program tuition for one of our women entrepreneurs
See you there!
Register today to mark your calendar and make sure you don't miss out!