Operating in Challenging Times: Small Business Options for Dealing with Debt
June 13 @ 10:30 am - 12:00 pm
Debt Restructuring, An Alternative to Bankruptcy
Course Description
Running a small business has become increasingly expensive. Inflation, rising interest rates and costs have left many small businesses operating with increasingly fine margins. More and more entrepreneurs are now seeking ways to weather the storm and keep their business open. Loans are one of the most popular options, but what happens when you run into difficulties repaying?
Understanding your options around insolvency has never been more important. Join Jonathan McNair, CPA, Chartered Insolvency and Restructuring Professional and Licensed Insolvency Trustee from Crowe MacKay LLP, and discover the debt restructuring options available to help keep your business afloat. Understand the formal (and informal) options at your disposal, and how almost every financial problem has a solution.
NEW: This session is hybrid and participants have the choice to join virtually or in-person at SBBC's Vancouver office.
Take advantage of SBBC's early bird discount and get your business ready for summer. Register more than 14 days in advance of this session and enjoy 15% off the registration price.
What Will I Learn?
The relationship between incorporation and personal liability, and what it means to provide a personal guarantee for a business
The warning signs of insolvency and the importance of developing a proactive mindset to avoid it
Important concepts such as secured vs unsecured creditors, deemed trusts, forbearance, insolvency, receivership and bankruptcy
Critical factors and steps in a formal restructuring of your business in the face of severe financial hardship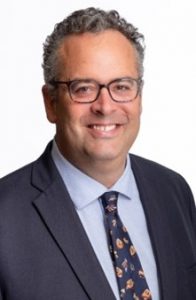 This session is delivered online via Zoom and in-person at our Vancouver location (see Google Maps). A few tips to note:
Registration closes 2 hours before the session start time.
For virtual registrants, you will receive the Zoom link for the webinar twice: 24 hours before the start time and 1 hour before. For support with Zoom setup, click here.
For in-person registrants, please arrive at the SBBC office at least 5 minutes before the start time to check in.
Missed the live session? No problem. All registrants will receive access to the recording for seven days after the live session.
Please contact us if you wish to switch your ticket type between virtual and in-person.