Matrices: Trans, Non-Binary & Agender Digital Connect [EN]
March 28 @ 12:00 pm - 1:30 pm
Pride at Work Canada is proud to present the sixth installment of Matrices: Trans, Non-Binary & Agender Digital Connect, a free networking event for trans, non-binary, and agender professionals and jobseekers! We will bring trans, non-binary, and agender professionals from across Canada.
Our guest speaker, Pri Bertucci (they/them), will deliver brief remarks exploring the history of Portuguese neutral language and pronouns, as well as some of the content of the Neutral and Inclusive Language Dossier (officially launched in Portugal in October 2021 in partnership with: Out & Equal and the UN Global Compact).
Attendees will then enter 1-1 speed networking rounds to discuss our speaker's story, our session theme, and to meet other professionals and jobseekers. After the 1-1 speed networking rounds, we'll come back as a group and close the session.
Please note that our event will be fully taking place on the Gatheround networking platform. Once registered, we will send attendees a link to the event and if you haven't previously used Gatheround, you'll need to create an account and sign in. Creating an account with Gatheround is as simple as confirming an email and attendees will be sent detailed instructions on how to join the event!
Help us make Matrices a safer event! All attendees will be provided with a set of community guidelines for this event that they will be expected to read and abide by. Pride at Work Canada staff will be present in the main room at all times and volunteer facilitators will be rotating within some of the 1-1 speed networking rounds. Creating a welcoming space is a communal effort, we look forward to building a braver space based in communicating with compassion.
Captioning: At this event there will be live captioning in English, and live translation in French only available upon request two weeks previous to the event.
Guest speaker: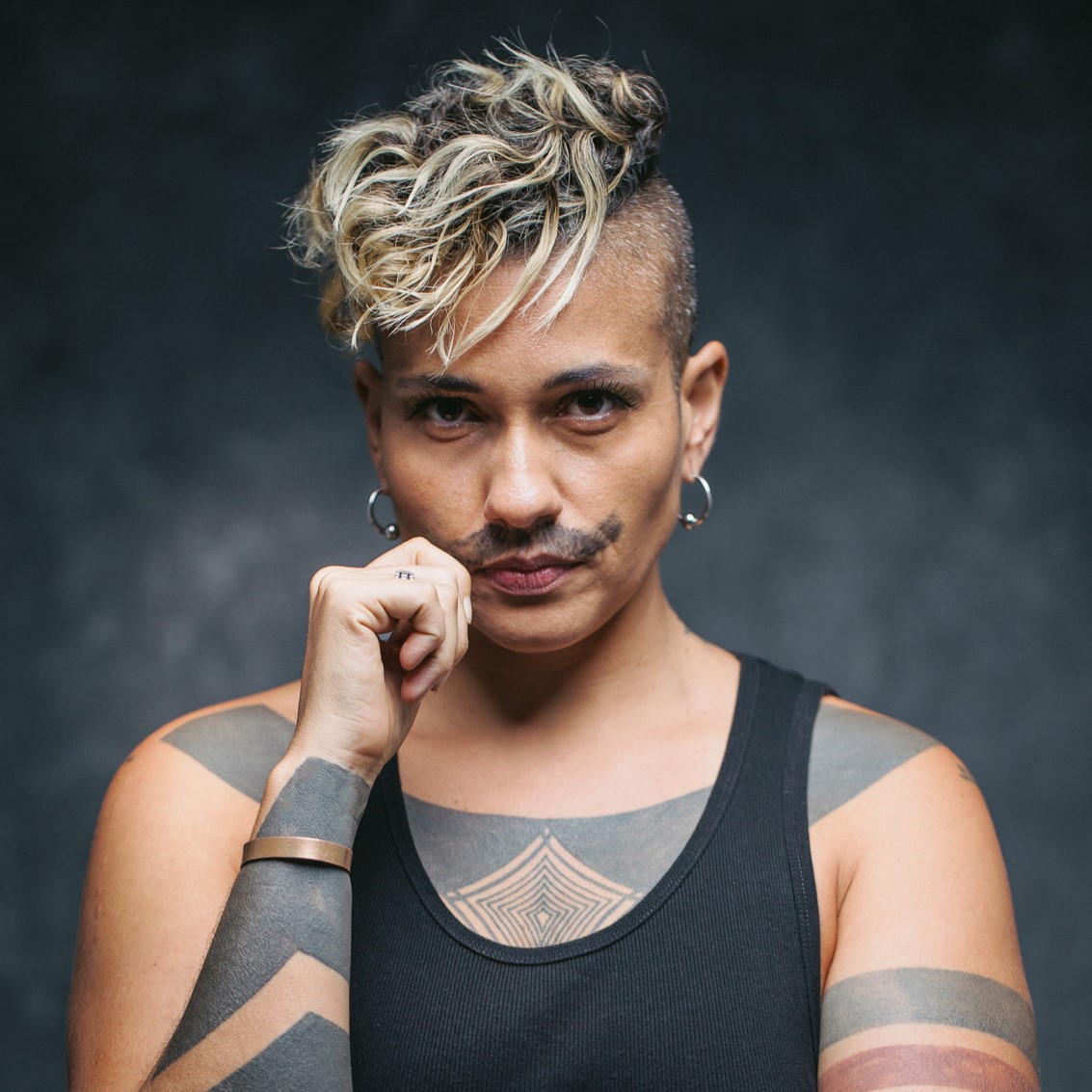 Pri Bertucci (they/them), Specialist in diversity and CEO at [DIVERSITY BBOX]
Social artist, educator, and researcher in the field of diversity.
Non-white, non-cis, non-binary/gender queer person.
CEO of [DIVERSITY BBOX] and founder of the [SSEX BBOX] Institute.
Co-creator of the first gender-neutral pronoun in Portuguese (ILE/DILE) and one of the greatest precursors of the acronym LGBTQIAP+ in Brazil.
Author of the Neutral and Inclusive Language Dossier.
Founder and executive producer of the Trans Pride March from Sao Paulo.
Why is this event taking place?
While many events and networks are inclusive of trans, non-binary and agender people there are questions and discussions unique to these community members and their experiences. Pride at Work Canada seeks to create space for professional and job-seeking trans, non-binary and agender people to find support from and make connections with one another. We hope to be responsive to the needs and suggestions expressed by our attendees as this feedback helps to shape future events.
Who should attend?
The purpose of this event is to provide space for folks who identify as trans, non-binary and agender. There is no desire to monitor anyone's gender or create barriers to entry. If you come to this event you will be welcome. While the support of people who identify as allies to trans people and communities is always appreciated please remember that the best support sometimes comes in the form of leaving space for people to connect around their shared identities and lived experiences.
Who can answer my questions about the event?
Please direct questions about this event to Iyol Martinez (they/them), Leadership Programs Coordinator at iyol.martinez@prideatwork.ca. You may also contact info@prideatwork.ca with questions about any Pride at Work Canada events and activities.
Accessibility
Captioning provided by 3 Play Media Canada
If you have any accessibility requests please email iyol.martinez@prideatwork.ca with requests by March 14, 2023
Limited number of participants in this free networking event for trans, non-binary and agender people.